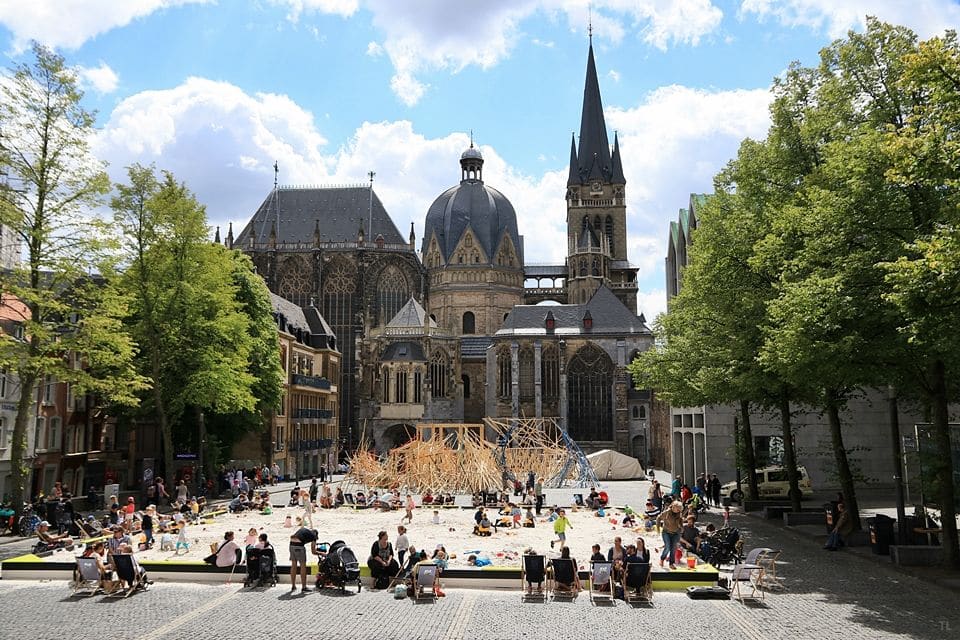 Archimedischer Sandkasten
Burrowing, digging, building machines – every summer, for three whole weeks, the Katschhof square between the Town Hall and the Cathedral is transformed into a workshop of technical imagination. Kids and youngsters get to construct monumental installations that gradually come to dominate Aachen's most venerable square. And right next door, parents and infant children can chill out at the city's biggest sandbox.
It was back in 2016 that Future Lab Aachen first invited big and small engineers to the "Archimedes' Workshop", a holiday games event organised by the City of Aachen that gives kids and youngsters the opportunity to devise and construct technical and artistic installations – and so follow in the footsteps of Archimedes, who ranks as the greatest mathematicians and engineers of the ancient world.
This free event shows just how family-friendly Aachen is as a place of scientific research, and is an excellent example of the numerous STEM programmes and projects for children and adolescents that the city and its universities initiate regularly – although with somewhat less of a media profile. The Archimedes' Workshop is not only open to registered participants. Visitors who feel a spontaneous urge to join in are also welcome.
Those who don't feel like getting actively involved in the workshop can just relax and watch the fun from the 320-square-metre "Archimedes' Sandbox" – unless, of course, they are too wrapped up in building sand castles or driving mini-excavators. The sandbox is surrounded by loungers on which visitors are welcome to make themselves comfortable and enjoy the magnificent view – of the young master builders hard at work, and of Aachen's majestic Cathedral and Town Hall.
The Archimedean fun and games event regularly features an Action Day where, for example, the RWTH Aachen University presents precision machines, or the FH Aachen University of Applied Science drops in with its mobile 3D-printer "FabBus", while the eXploregiomobil offers hands-on physics experiments for primary school kids and the City of Aachen's Science Office gets busy mixing and serving alcohol-free "Science Drinks".
Project partners: Department of Media & Marketing of the City of Aachen, Stadtbetrieb Aachen, Department for Children, Youth and Schools of the City of Aachen, Bleiberger Fabrik.
Sponsor: Stawag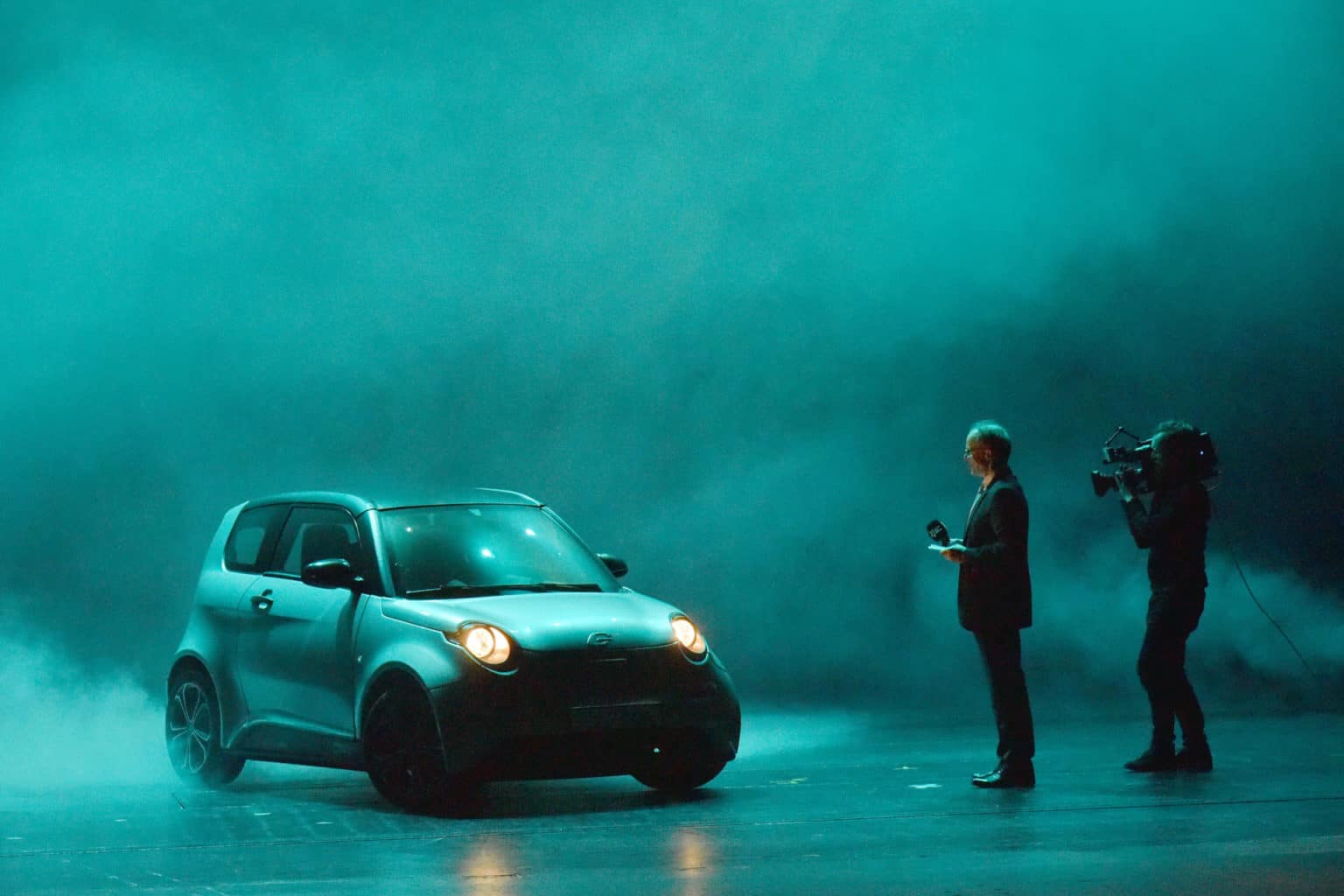 Slamming mathematicians, dancing robots and plenty of music – Aachen's grand science show "Future Lab Gala!" never fails to astound a packed Theater Aachen. Even a Minister President and a Minister of Science are not going to miss out on that!
"Quarks & Co", "Leschs Kosmos", "Planet Wissen": everyone loves TV science shows. So, how about presenting this popular format live on stage at the Theater Aachen? There's certainly no lack of qualified actors in this city. And there's fascinating content galore. Let's do it, said the Future Lab makers and got off to a start in 2016 with the first "Future Lab Aachen – die Gala!"
The aim was to inspire enthusiasm in the audience for the fascinating variety of topics from the fields of science, research and innovation "made in Aachen". And researchers had no trouble at all to wow the audience and take them along on a journey into the future.
Modern forms of mobility, haptic programming of robots, astounding sound systems, research for medicine that uses the power of nature, an innovative youth project with its social significance, the latest findings from pain research and the issue of the safety of our personal data – all these topics are easy to present in an entertaining fashion. And added to that: music, astonishing dexterity and witty patter, rounded off with a "Science Slam" on the topic of "Maths and Love". In 2018, the "Gala!" was, once more, a spectacular success. All the tickets were sold out within just a few days. We look forward to the next one!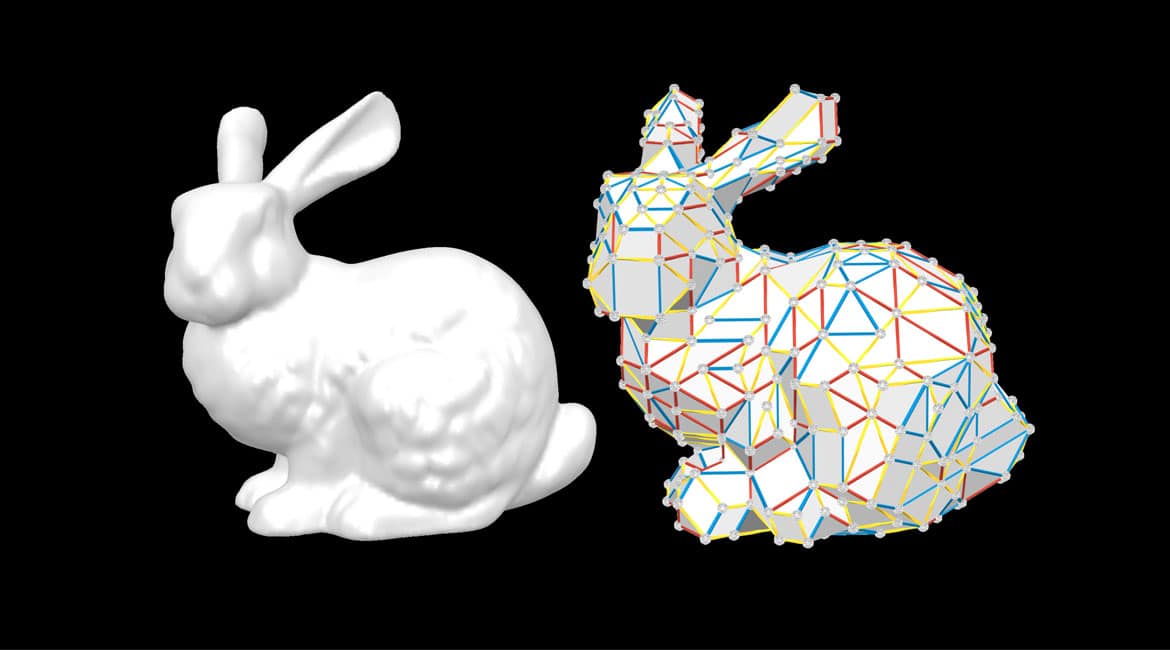 Geometry Lab – Das 3D-Festival
From 3rd to 5th November 2017, Leibniz Prize winner Leif Kobbelt and his team from the RWTH's Visual Computing Institute showed, in an exhibition in the Ludwig Forum Aachen with specially created objects, just what geometry is capable of today. And, in hands-on workshops, visitors had the chance to get active themselves.
The "golden ratio" and "one-point perspective", star charts and GPS – the real world and depictions of it are based on the laws of geometry. Geometry is a common foundation and common language for vast areas of science and art. Reason enough for Leibniz Prize winner Professor Leif Kobbelt to stage a 3D-festival and show how fascinating his world of science is.
The event made use of everything from building blocks and mirrors to computers and VR headsets. Through hands-on experimentation with objects, visitors go an impression of the complete spectrum from classical geometric constructions to current geometry research. Before the very eyes of the visitors, probably the most famous exhibit of the Ludwig Forum – the "Supermarket Lady" Pop Art sculpture by Duane Hanson – was created out of nothing, printed out in 3D and in its original size by a 2.3-metre-high printer constructed especially for the exhibition. (Today, the printout is on show in the Café of the Ludwig Forum.)
In front of the "trompe l'oeil", two persons of equal size were suddenly transformed into a giant and a dwarf. In the "Geometric Garden", four objects were brought to life thanks to virtual reality. And visitors could walk through virtualised buildings or watch how the digital model of a statue is created. An ultra-modern drawing machine produced complex forms.
As a complement to the scientific objects, the exhibition also featured a large-format work of art by the Aachen artist Tim Berresheim which – when observed through a tablet or smartphone – developed a three-dimensional and dynamic life of its own. Also on show: works by the Dutch geometry artist and mathematician Rinus Roelofs, who held a workshop in which participants learned how to fold highly aesthetic geometrical forms out of paper.
In another workshop, Leif Kobbelt mentored participants in building 3D printers that they could take home with them. And, on a large play zone, visitors could get busy creating their own geometric forms and toys – with components provided by, amongst others, Zometool, a specialist producer of scientific toys.
In a Science Talk on the Sunday morning, experts discussed questions like: "What is geometry? What significance does it have for science and art? And, "What role does it play in people's everyday lives?"
With the participation of:
Rinus Roelofs (geometry artist and mathematician)
Prof. Dr. Helmut Pottmann (TU Vienna)
Prof. Dr. Leif Kobbelt (VCI, RWTH Aachen)
Dr. Andreas Beitin (Director Ludwig Forum)
Talkmaster: Bernd Büttgens (Spokesperson of the City of Aachen)