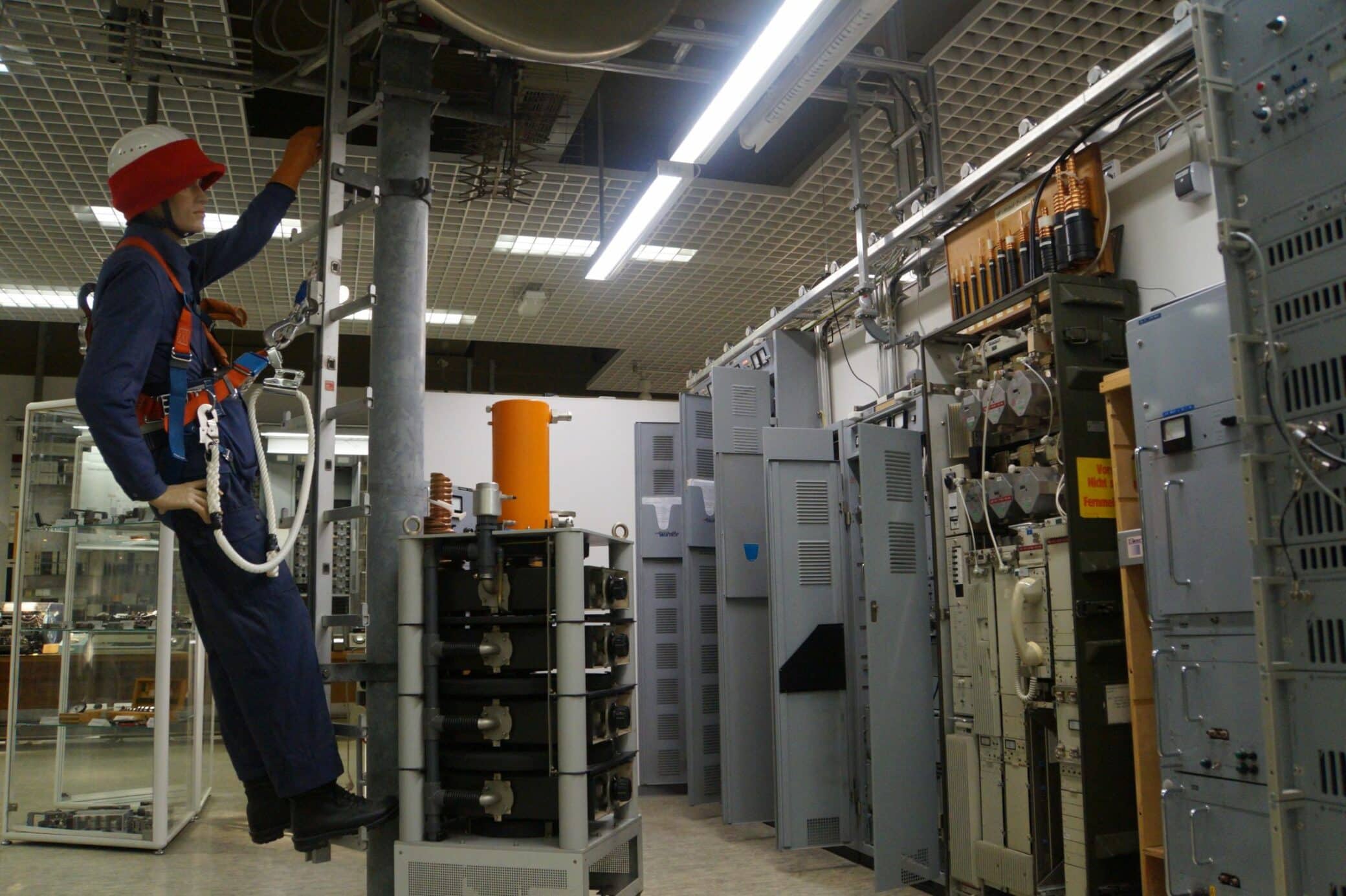 Tracing the history of mechanical engineering – Episode 4: In Aachen's Fernmeldemuseum (Postal and Telecommunications Museum), visitors can get a realistic impression of how pre-digital communications evolved.
The museum does have cabinets and showcases, too. But they account for only a small part of the exhibition. "Almost all the technology on show at Aachen's Postal and Telecommunications Museum can be demonstrated in live action," says Ferdinand Josephs, a leading member of the Friends of the Museum team. "We can establish connections, simulate interruptions of service, operate the teleprinter and much more." When visitors stand in the main hall, they are surrounded by clattering, blinking and ringing from all directions. No wonder, then, that schoolkids and other "digital natives" who come to the museum can hardly believe their ears and eyes.
Besides the electromagnetic installations that extended the acoustic range of the human voice in the 20th century, there are many applications to wonder at that customers used daily in those times, for example announcement services, telegram offices or directory enquiries. On completing the guided tour, visitors not only know all about how Strowger switches and call charge impulses worked, but are also aware of how the number of jobs in the branch fell rapidly as the efficiency of the technology increased.
But the real eye-catchers at the mueum are in the mobile phone section. Here visitors can view the design preferences of past decades and also marvel at the 'primitive' ancestors of our modern smart phones, some of them as large and as heavy as a medium-sized suitcase.
Fernmeldemuseum Aachen
Am Gut Wolf 9A
52070 Aachen
+49 241 9191148
www.fernmeldemuseum-aachen.de
(Visits only as part of a guided tour)